Pterygoid removal surgery
Pterygoid removal surgery package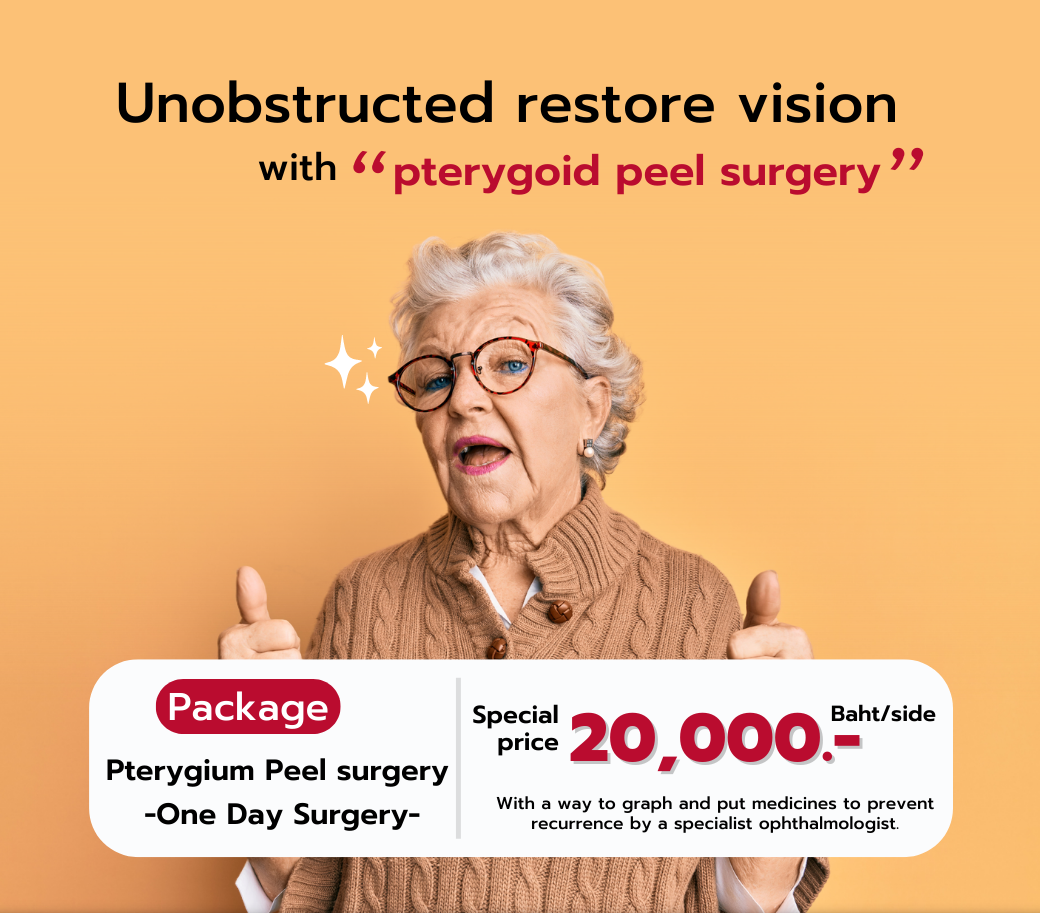 Pterygoid removal surgery package
Unobstructed restore vision with "pterygoid peel surgery".
One Day Surgery Package with Pterygium Peel surgery
Price

20,000.-

Baht/side

With a way to graph and put medicines to prevent recurrence by a specialist ophthalmologist.

Not admit in the hospital, you can go home after finishing.
Notice :
The package price does not include the cost of a physical examination before the procedure. Fees are not included and additional equipment costs other than packages are excluded.