Introducing special dental department services
Dental Treatment Programs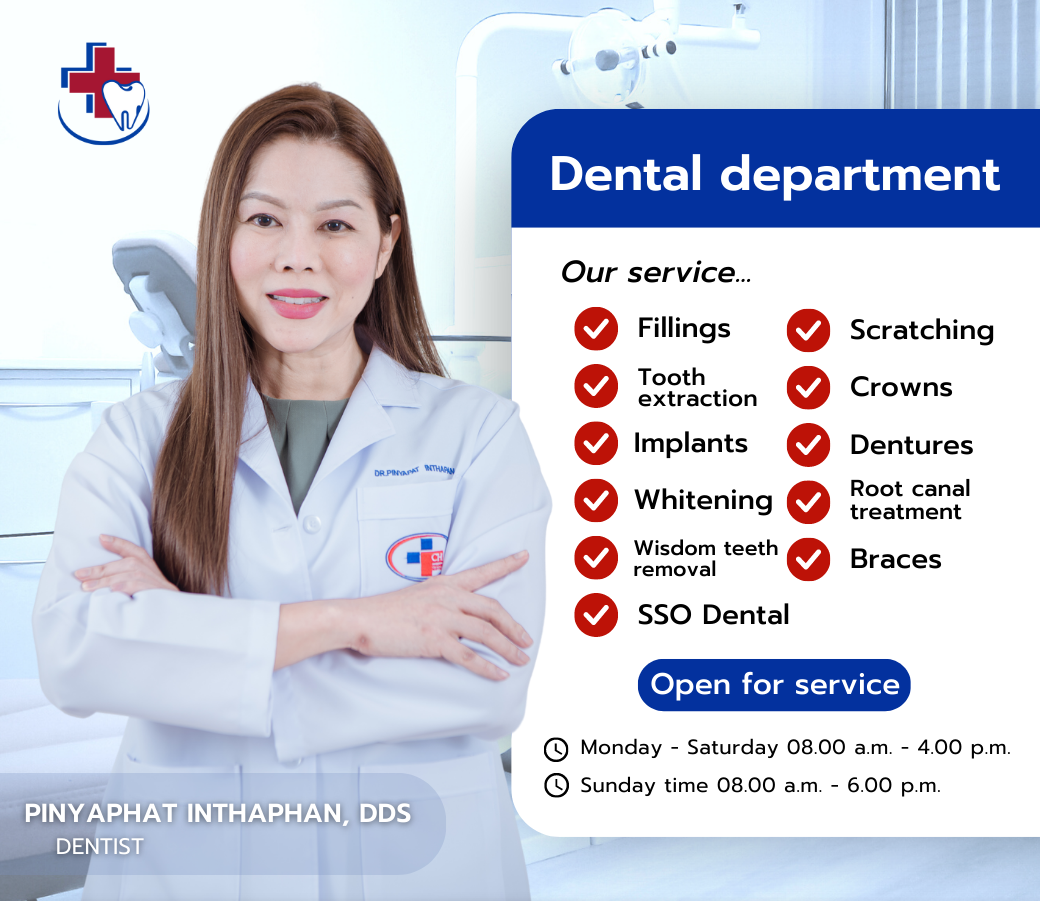 Introducing special dental department services
      Chiang Mai Hospital Introducing a special dental department 
Open for service
Monday - Saturday 08.00 a.m. - 4.00 p.m.

Sunday time 08.00 a.m. - 6.00 p.m.

Dental services by highly experienced specialist dentists
Providing cash rights service

Providing social security rights

Providing agency welfare rights
What services does the special dental department provide?
Fillings

Scratch limestone

Tooth extraction

Crowns

Dental implants

Dentures

Root canal treatment

Teeth whitening

Wisdom teeth removal

Braces

Dental for Social security scheme  
Dental for social security rights. No need to reserve money to pay in the limit of
note
For the convenience of receiving the service, please make an appointment in advance.
at least 1 day