Health check-up divided by age in 2023
Health Check-up Programs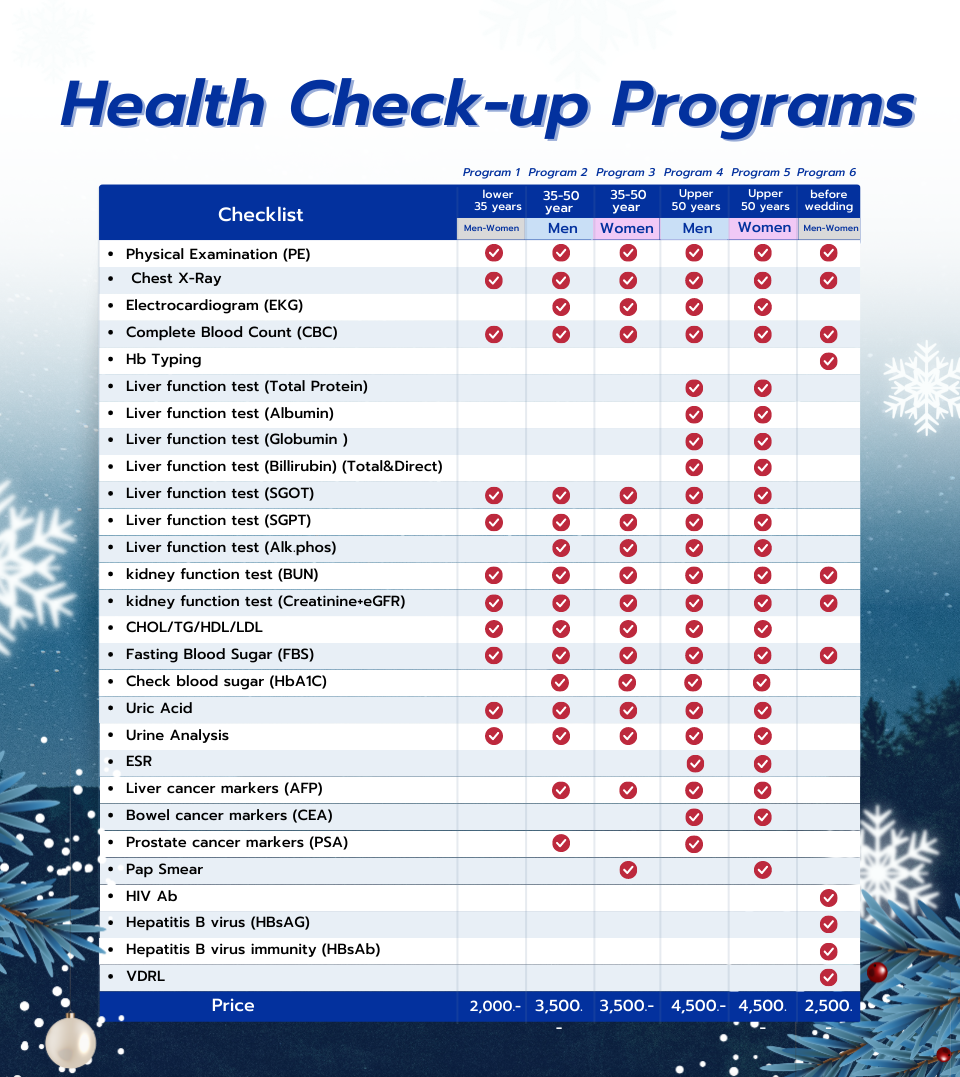 Health check-up package divided  by age in 2023
      This's in new year. Are you ready for 2023 ? Chiang Mai Hospital would like to present Health check-up package divided  by age


Health Check-up program for lower 35 years old
Health Check-up program for 35-50 years old
Health Check-up program for over 50 years old
Health Check-up program before wedding
Notice :
This price is inclusive of nursing service and hospital service fee.

The price includes a Health Check-up Book and snacks after the check-up

For quick and easy access to the service. Please notify a schedule service date at least 1 business day in advance.
Please refrain from drinking and no food at least 8 hours before the test.