Gua Sha Therapy Package
Complementary Medicine Programs and Herbal Products
Gua Sha Therapy Package
      One of the causes of illness in the body comes from internal poisoning, inconvenient blood circulation and lack of hormonal balance in the body. 'Gua sha' helps the blood to flow better and balance the body. Therefore, it is useful in various areas, including
Relieve muscle pain in various parts such as neck, shoulder, back pain.

Relieve headaches, migraine pain

Reduce fever, cure cold

Relieve PMS symptoms before menstruation such as insomnia, headaches, irritability.

Helps regular menstruation

Relieves breast tenderness

Relieve urinary symptoms, reduce edema

Relieves hot flashes

Helps break down excess fat

Helps to make the skin bright, moisturized, rosy.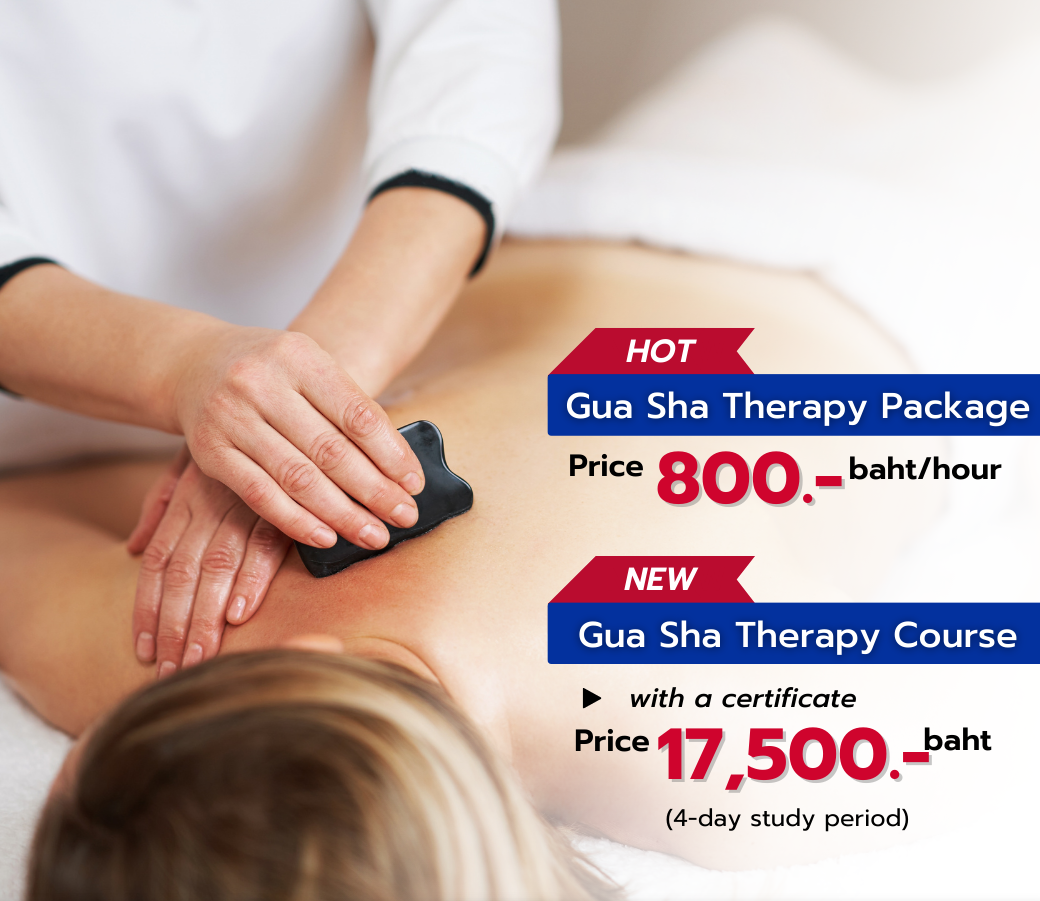 Price 800.- baht/hour
5 hour course, special price 3,900.- baht
10 hour course, special price 7,800.- baht
Gua Sha Therapy Course

Special price 17,500.- baht (4-day study period)
Note
The course has a period of use of 1 year from the date of purchase.

Please make an appointment at least 1 business day in advance before receiving the service.