Dentistry Social Security rights for free! 900 baht/year
Dental Treatment Programs
'Dentistry' Social Security rights for free! 900 baht/year
      "Rights can be done anywhere. Use only one ID card.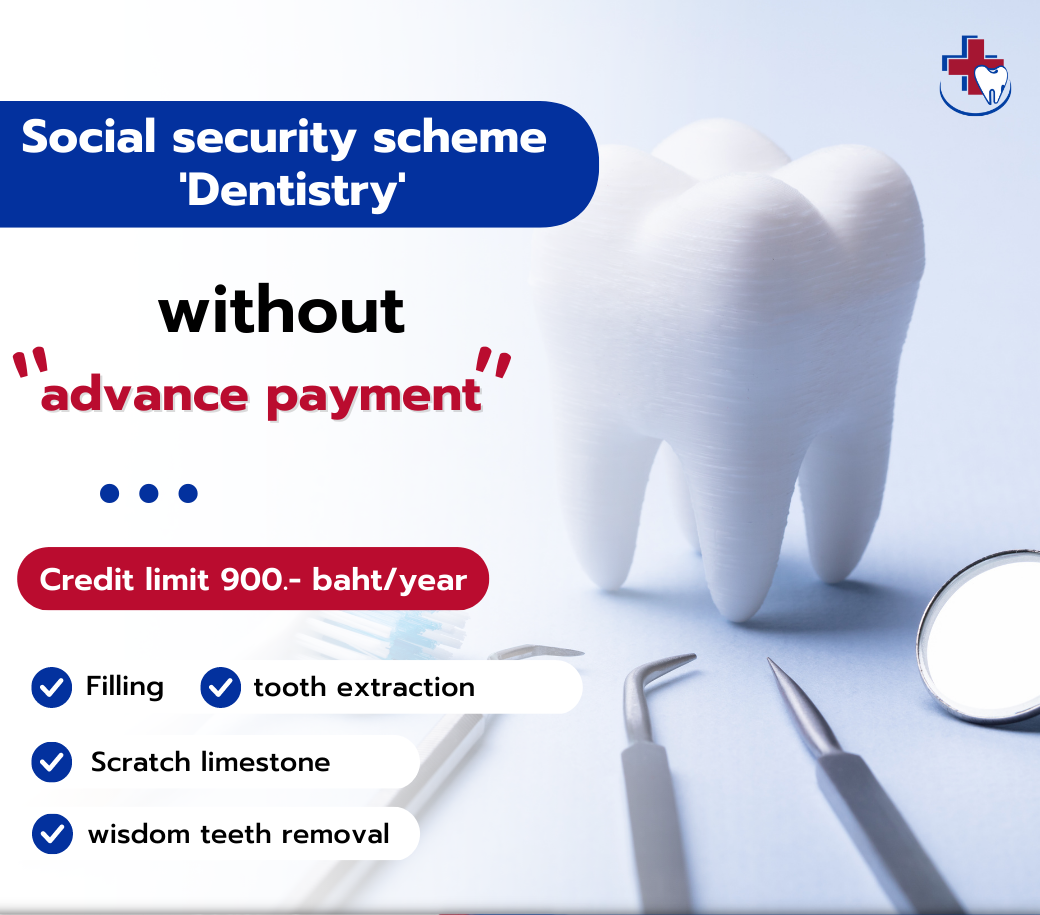 Social Security Rights "Dentistry" No need to pay in advance at the rate of 900.- baht per year. Able to receive dental treatment as follows
Tooth extraction

 Filling
Scratch limestone
Wisdom teeth removal
      Submit only one ID card At the Dental Department, 1st floor, Wellness Building
Open for service 
Monday - Saturday 8:00 a.m. - 4:00 p.m.

Sunday from 8:00 a.m. - 6:00 p.m.